Broadband
Our extensive coverage includes metropolitan areas as well as more remote regions of the U.S. and Canada.
Turnkey networking provisioning and management includes a completely managed network for proactive monitoring of your critical connections and equipment. Seasoned technicians ensure prompt trouble resolution with onsite or web-based maintenance offered 24/7. We employ best practices and procedures with best of breed equipment.
Simply put – we're the best!

Multiple Protocol Label Switching (MPLS)
Utilizing advanced routing technology based on multiple-protocol label switching, MPLS offers bonus capabilities for large scale, carrier-grade, IP packet switched and optical networks. Ready to shift to MPLS? Our professional operations team and support staff will ensure a clean and conveniently-timed migration from your legacy network.

Metro Ethernet
Revonix's Metro Ethernet is an ideal Internet connection for medium to large businesses, by offering support of cutting-edge business applications and unprecedented performance with high reliability, dynamic speeds and low latency. It's a low cost, flexible, scalable bandwidth solution worth exploring today!

Frame Relay and DSL Over Frame Relay
Looking for a private, fast-packet data transport technology with a long-term track record for your mission critical applications? Frame Relay and DSL Over Frame Relay provide a variety of access and bandwidth options. Our simplified pricing structure helps take the guesswork out of budgeting for your WAN.

Private Line
Does your company transfer confidential data locally, regionally, nationally or even worldwide? Revonix's Private Line offers point-to-point, digital data, voice and video transmission with unmatched privacy for your sensitive traffic.

Asynchronous Transfer Mode (ATM)
When you need large bandwidth for multiple networking applications, ATM provides a viable, secure solution. Revonix offers ATM services throughout the United States and Canada, with the ability to utilize Frame Relay and Private Line in less accessible areas of Alaska, Canada and even Hawaii.

Virtual Private Network (VPN)
To keep communication transfer private, we send the data through a "tunnel" across an existing pubic network. Local network access can be extended to offsite locations, creating wide area network site-to-site connections spanning extensive geographic areas.

Managed Router
With so many network problems traceable to the router, you need to rely on a single source, end-to-end, worry-free router management solution. That's Revonix's Managed Router. Our secure router management solution covers installation, maintenance and repairs to save you time, aggravation and money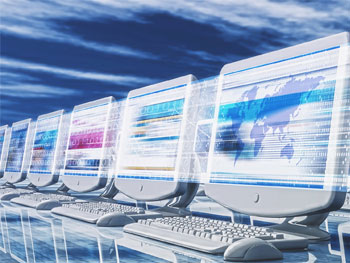 Ethernet Over Copper (EoC)
Ethernet over copper (EoC) solutions can provide the same bandwidth on twisted pair copper as traditional DS3 solutions requiring fiber optic cabling. Unless the location or building is already lit for fiber optic service, utilizing existing standard copper telco wiring to offer DS3 speeds can mean significant savings to your business in construction cost to the building or location.